Welcome to Squirrel Class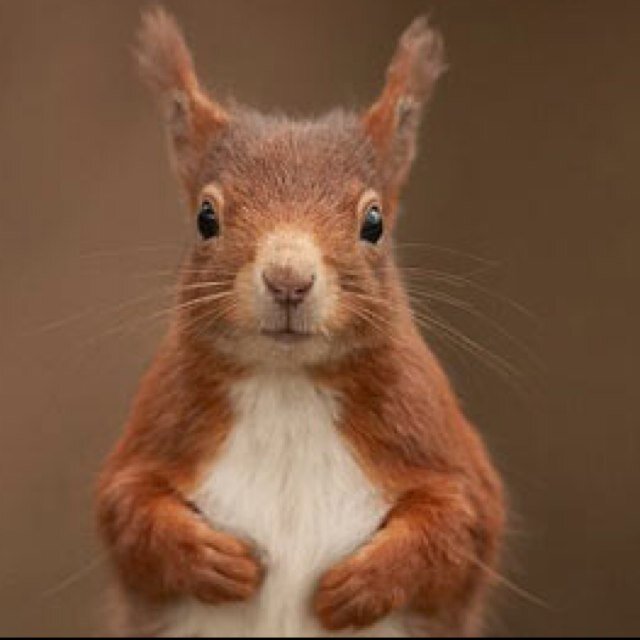 Teachers: Mrs Mason (Monday and Tuesdays)
Mrs Gilmour (Wednesday, Thursday and Friday)
Teaching Assistants : Mrs Ford and Mrs Hamer
We have had a great first week back. Our new Squirrels have impressed us no end with their confidence and bravery coming into a new class after such a long time away. They have settled back into school life with ease and we have already been impressed by their ability to knuckle down with their work. We have seen that they are quickly living up to behaviour expectations and we can see that this transition has been so easy thanks to the example set by our brilliant year twos. They have returned to school bigger (many of them are now nearly as tall as Mrs Gilmour, although they've a way to go to catch up with Mrs Mason!), and with a maturity that will help them achieve their learning goals this year. I think you might be able to tell that we are very impressed with our lovely Squirrels!

PE days this term are on a Wednesday and Thursday and we expect the children to come to school in their PE kits for the foreseeable future.
Homework will be posted here on our Class Page each Friday. Homework this half term focuses on enthusing our Squirrels to become keen readers. We are starting the year with our new 'Reading Passport Scheme' and hope to award lots of dojos each week and beat all of the other classes in the school!
Here is an introduction to the scheme, and homework this week is to try and get as many dojos as possible by reading lots. I wonder if anyone will be able to get more than 20 dojos?
Reading in Squirrel Class
Dear Parents
As you know Reading is a life skill and we want to encourage you to read with your child as much as possible. With this in mind, this year we are introducing a 'Squirrel Class Reading Passport' scheme, to motivate the children to read at home even more!
Your child will have an Oxford Reading Tree character passport stapled into the front of their reading record, each time they read to an adult at home and it is logged into their reading record, your child will receive a tick on their passport tick sheet (this will be kept in school.) Every 10 reads your child does at home they will move onto the next character on their passport.
For every 10 reads, your child will receive 10 dojos. After 30 reads they will receive a sweet and after 60 reads they will receive a prize from the prize box. After completing their passport (80 reads) they will receive a special prize which will be presented to them in assembly by Mrs Williams.
The staff in school will aim to keep up to date with your child's reading passport, however if you think your child has read 10 times and needs moving up, please make a member of staff aware either at the beginning or at the end of the day. Please note, it doesn't matter what is read (school reading book, story, information book, comic, newspaper etc) as long as it is for 5-15 minutes and it is with the child and adult together. The time could also be spent talking about books and stories.
Here are some tips when reading with your child:
Let him/her hold the book and turn the pages.

You could read the whole book, your child could read the whole book (only if s/he feels comfortable, can and wants to), or you could take turns reading a page each.

Make this an enjoyable and fun time, preferably at the same time each night (i.e. just before bed, after dinner, etc.)

Draw your child's attention to words on the page and/or individual letters

If you are focusing on phonic sounds, choose one grapheme as a focus for the evening. Talk about the name of the letters and the sound that they make when used together. Ask your child to find all of the phonic blends you are focusing on within the story.

To help your child learn a story so s/he develops confidence in his/herself as a reader, read a sentence and have your child repeat after you. With repeated readings, your child will probably memorise the book. Once the book is memorized, ask your child to find individual words such as "at", "and", "or" and "but". This will help your child develop reading readiness skills
The children have been told about the reading passports in class, and are keen to start. Please support your child and enjoy reading together.
Thank you for your support.
Mrs Mason, Mrs Gilmour and the Squirrel Class team
Here is a copy of out Curriculum Letter for this term. We've a lot to look forward to.
English:
We are starting in a delightful way this year. Our aim is to get every child reading, and more importantly loving reading. We have an exciting array of books that have been sent to us from Shropshire Reads and we will be basing all of our work on these new texts. The children will delight in meeting new characters and exploring their worlds. The adventures will inspire their young minds and have them producing their own amazing stories full of exploration and intrigue. So are you ready for a fun filled, exhilarating term? We certainly are and can't wait.
Reading:
All children will take part in daily guided reading activities as well as being heard read 1:1 whenever time allows. Please make time to read with your child at home and record this in their reading diary. If your child needs a new reading book, please fill in their reading diary and remind them to put their book bag in the box in class so that we know that they need to be given time during the school day to choose a new book.
Handwriting:
We will practise cursive handwriting daily and the children will be encouraged to transfer this handwriting style to all aspects of their written work.
Spellings and Phonics:
As we missed so much time in school last year, our current year twos will be required to complete their phonics screening test during the Autumn Term. With this in mind we are focusing this term on our spelling while revising all of phase 3 and phase 5 phonics. It will be a great way for the children to recall what they have learnt and enable them to put their phonics knowledge into context and see it within their spelling patterns.
Maths:
We will be following the 'mastery' approach to our learning in maths this year. We have seen how this approach has increased the children's chances of success thanks to mastery's ability to develop deep and lasting understanding of mathematical procedures and concepts. The children will explore number this term. They will use lots of equipment to help them see what is physically happening with the numbers and the aim will then be to move onto representations to illustrate what they have learnt. They will discover for themselves what numbers are made of and what happens to that number when we add or take away from it. There will be lots of time for exploration and time for your child to develop a clear understanding of what is happening when we carry out operations in maths. We want every child to develop a love of maths and hope that our passion for the subject will ignite a keen interest in them.
Science:
During this term the children will be looking at uses of everyday materials. They will explore the properties of materials and think about what properties lend themselves to different uses. The children will learn to group materials and will also find out about inventers that invented materials that we still use today.
In the second half of the term, and as the nights draw in, we will be exploring the changes in seasons. The children will have lots of hands on experiences and will discover what happens to plants and animals as the seasons change.
History:
This half term our history focus will be exploring The Great Fire of London. We will thinking about:
When and why it happened?
Using non-fiction books to research the fire.
Exploring what the buildings were like in 1066.
What was fire safety like in 1066? What is fire safety like now?
Geography: After half term Squirrel Class is setting off on an exciting adventure. We will be exploring the routes that pirates took around the world and why they became feared by so many. We will learn how pirates used compasses to navigate the seas and we will learn how to plot coordinates on a map. We all know that pirates loved to hide their treasure in the Caribbean and we will be dong a case study looking into the similarities and differences between our country and the Caribbean islands.
PE (Wednesday and Thursday please send your children to school in their PE kits with appropriate footwear.):
Wednesdays: Active Sports with Jason
Thursday: Running, exploring the techniques needed to become as speedy as Dash!
Computing:
During this term the children will develop the ability to navigate our school website, locate the Squirrel Page and connect to any links on that page. We will set homework online through our class page and all children will need to access it this way.
We will also be developing their skills on Purple Mash and they will be able to open work set for them on this online learning hub.
Art: After half term the children will be creating art work to accompany our History work. They will be exploring the structure and texture of Tudor housing in London and will work on creating detailed, to scale representations of these buildings.
DT: To tie in with our Great Fire of London theme, the children will be designing and making Fire Engines this term.
RE:
During this term we will be exploring how people around us help us. We will explore their motivations and the children will then explore ways in which they can help others.
Music:
The children will be excited to learn that the focus of this terms music is Super Heroes! They will be learning about tempo and pitch and using this knowledge to compose their very own Super Hero Theme tune. What a lovely way to end the week each Friday!
PSHE:
The focus of PSHE the first half of the term will be 'New Beginnings'. The children will be exploring differences and discovering what makes them unique and special. They will explore their likes and dislikes, what makes them sad, happy, excited or even angry? Through exploring their feelings we also aim to help them find ways of expressing their feelings in a safe and appropriate way.
Homework:
Our main focus for homework this first half term is reading. We need all children to really engage in our reading scheme and get as many ticks in their passports as possible. We will be setting reading challenges each week and look forward to see the excitement over reading grow as the term progresses.
You will find all the information you need about the homework on the class page of our website. The children will need to record their progress in their passports and their reading records.
We know that the way to help your child progress in reading and therefore all of their subjects, is by reading with them little and often. Please aim to read at least 10 minutes with them each day. Many thanks for all of your support.
Teachers: Mrs Mason: Monday and Tuesday
Mrs Gilmour: Wednesday, Thursday and Friday
Teaching Assistants: Mrs Ford and Mrs Hamer